So, who am I, and why am I mediating cases?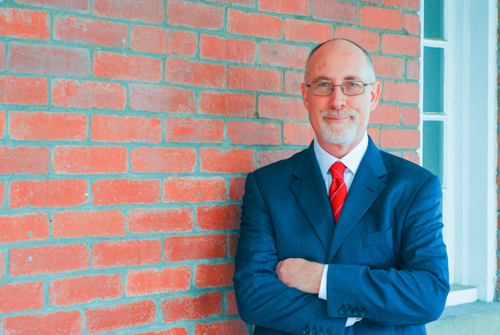 Good questions!
I am a husband, father, bicyclist, community member, resident of Martinsburg & West Virginia, and human being in the world. I have practiced law as a profession here in West Virginia since 1993.
In my role practicing law, I have tried a number of cases to verdict. I have won some, and I have lost some. "Winning" and "losing," of course, depend on your point of view, and what you wanted from the lawsuit.
I have also settled a raft of lawsuits–way more than I have tried. What I have learned over the years is that my clients–people, like you–have always been happier when I settled a case, through mediation or negotiation, than they were with having to go to trial. There is relief, and certainty, and peace in not being "judged" in trial when a case is settled. Settling almost always costs less in money than going to trial. It always costs less to settle in worry, and anxiety, and in time, and relationships, and in emotional energy, than going to trial.
Mediation, then, is a way to settle. To resolve. To achieve calm, and peace. To find a way to move forward, or a way to move on. Mediation can settle lawsuits, or disputes that might turn into lawsuits.
Mediation (and collaborative practice) can be used by divorcing couples to find a new family structure, without the need for martial-combat litigation. Kids like knowing (and learn from) the fact that Mom & Dad are working together to work things out, despite serious disagreements.
If you are in a family business dispute, mediation can help you keep the business, and the family. Likewise if you are in business with a friend.
I was first introduced to mediation by the late federal Judge Robert Maxwell, and WVU's Tom Patrick, through the Mediation Week program they started in the federal Northern District Court of West Virginia. At Judge Maxwell's urging, I became trained as a mediator to assist in that program, and have been mediating civil court, and more recently, family cases since then. I have mediated cases in West Virginia's state courts, as well as in the federal courts in both the Northern and Southern Districts of West Virginia. I have also served as a volunteer and contract mediator for the West Virginia Human Rights Commission.
I was trained in mediation through the West Virginia State Bar Basic Mediation program. Since then, I have attended many of the West Virginia State Bar Advanced Mediation seminars. In addition, I have completed Masters-level courses in Mediation & Negotiation, and in Group Facilitation at the Center for Justice & Peacebuilding at Eastern Mennonite University. I participate in training from The Straus Institute for Dispute Resolution of Pepperdine University each year. Those courses include STAR: A Systematic Approach To Mediation Strategies, Advanced Mediation, and Advanced Family Mediation. I am also trained in multi-disciplinary Collaborative Law Practice. I continue to read, study and to attend training to continue to build my skills.
Every one of my roles: husband, father, bicyclist, community member, and attorney, has benefited from helping clients through mediation. My clients, and the community have benefited as well. So, that's what I'm doing here now. I work with people involved in conflict, to help them figure out a way to untangle the fuss, and achieve peace, calm and a way forward.
Let me help move you forward.
Call me at (855) 475-0101 or contact me with my online form.